Robert L. Allen, Jr., Esq.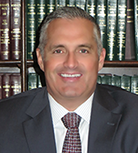 Phone:  617-383-6000
E-mail:  ballen@boballenlaw.com
Practice Areas: Land Use, Zoning & Development, Gaming, Government Affairs, Hospitality, Cannabis, Alcoholic Beverage & Entertainment Licensing, Commercial Leasing, Corporate Law & Business Strategies, Litigation.
Experience:
Attorney Allen focuses in the areas of government affairs and business strategies; land use, zoning, cannabis, commercial leasing and Alcoholic beverage licensing. He has successfully represented numerous clients in all sectors of the alcoholic beverages and hospitality industries, including on-premise and off-premise licensees. Current and former clients range from large to mid-scale real estate developers to residential, commercial, hotel, hospitality, and institutional sectors. Bob has represented professional athletes and team owners, casino developers, and has served as legal counsel to start-up ventures and growth-oriented businesses in a variety of industries. Bob's legal practice includes corporate structuring, business development, company membership arrangements, business-related land use and licensing issues, and acquisition and disposition of existing entities. He previously served as Chair of the Brookline Board of Selectman, Member of the Brookline Park and Recreation Commission, Brookline Town Meeting Member, Board of Corporators for the Bank of Canton and was previously appointed by the Governor of Massachusetts to serve on the state's Affordable Housing Task Force.
Representative Matters:
Zoning, Land Use, and Commercial Real Estate Development
Lead permitting counsel for Foxwoods of proposed $1 Billion resort casino in Massachusetts.
Counsel to several professional athletes and team owners.
Counsel to a number of small and midsize business enterprises.
Served as counsel to numerous Educational Institutions and a Municipal Housing Authority.
Numerous six figure personal injury settlements.
Political advisor and counsel to elected officials and candidates for state-wide office.
Education:
New England School of Law
Northeastern University
Professional Memberships & Community Service:
Former Chair, Brookline Board of Selectmen
Former member of the Brookline Park and Recreation Commission
President Brookline Youth Hockey
Brookline Youth Sports Coach